Last year, on December 6, 2021, the Ville de Sherbrooke adopted its Open Data Policy at its regular council meeting.
To celebrate its first anniversary, I decided to create this reference article on open data in Sherbrooke. 🥳
This article may also help the participants of the next HackQC, an IT competition using open data, whose theme will be "Data at the service of the ecological transition". 😎
Are you ready to dig deeper into open data in Sherbrooke? 😉
Frequently Asked Questions
What is Open Data?
Although I have already mentioned the term several times in this article, I have never defined this one. But what exactly is open data? See the definition on the linguistic showcase of the Office québécois de la langue française (OQLF):
Non-personal raw data free of rights, produced or collected by a public or private organization, and accessible to citizens via the Internet.
These data are generally delivered in one or more open formats (not requiring proprietary software), to facilitate their reuse.
Why does the Ville de Sherbrooke publish open data?
As part of its open data policy, the Ville de Sherbrooke has identified several advantages to publishing open data:
data can be enriched and its potential increased;
the citizens can obtain the desired information themselves;
useful applications for the community or research can be established;
and it encourages innovation and sustainable economic growth.

Where can I find the Ville de Sherbrooke's open data?
The data can be found on the Partenariat Données Québec website. As of this writing, 34 datasets have been released.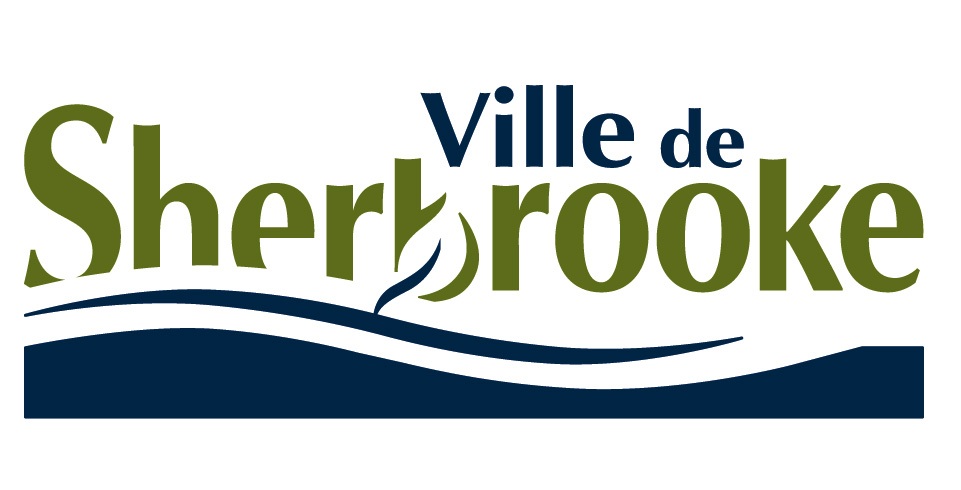 The open data produced by the geomatics team can also be consulted via a dedicated site linked to ArcGIS, a suite of geomatics software used by the Ville de Sherbrooke.

What open data does the Ville de Sherbrooke offer?
By combining the two previous sources, I was able to list the following 34 datasets:
🌎 Developed areas
🌎 Boroughs
🌎 Buildings
⚠️🌎 Municipal buildings and services
Real-time event calendar
🌎 Contours and Digital Elevation Model (DEM)
Dataset requests
🌎 Electoral districts
Defibrillators
Ecocentres - list and schedules
Events - SociéTIC
Events in the Sherbrooke region (What to do - GVQ standardization)
🌎 Parking meters
🌎 Public Safety Incidents
Login information
Residual materials - Materials accepted
Walls dedicated to temporary and permanent graffiti
Where to eat?
⚠️🌎 Road works
🌎 Parking signs
⚠️🌎 Pools and beaches
Cycle paths
🌎 Street snow removal priorities
Urban perimeter
What to do?
Directory of businesses in the Sherbrooke region
🌎 Waste collection channels
🌎 Street Segments
🌎 Walking trails
🌎 Landmarks
🌎 Public car parks
Park Recreational Structures
Public transport
🌎 Work in progress
ZAP: access points
🌎 Landslide areas
🌎 Flood zones

The datasets identified by a globe (🌎) are the datasets from the geomatics software ArcGIS.
As for those identified by an exclamation mark (⚠️), these datasets do not seem to be present on the Données Québec website yet.
Which Sherbrooke organizations participate in open data?
According to Données Québec, the main organizations and paramunicipal organizations are, in alphabetical order:
Who to contact to request the release of new datasets?
According to the Open Data Policy, the Communications Department is responsible for receiving requests for new datasets. This service can be reached by email at communications@sherbrooke.ca.
Under what license is the Ville de Sherbrooke's open data published?
All open data is released under the Attribution 4.0 International License (CC BY 4.0).
Under the terms of the license, it is therefore permitted to:
Share — copy, distribute and communicate the material in any format and by any means
Adapt — transform and create from the material for any use, including commercial
under the following conditions:
Attribution — The dataset must be credited and a link to its license must be embedded. In addition, all changes made to the data must be indicated. This information should appear, by all reasonable means, without suggesting that the dataset owner supports you in how you use their dataset.
No Additional Restrictions — No legal requirement or technical measure can prevent others from using the same dataset.
How do I know when the Ville de Sherbrooke publishes or updates datasets?
Those interested can subscribe to the Atom feed below with their favourite feed reader, such as Feedly.
Where can I find examples of research papers using open data on Sherbrooke?
I don't know if the Ville de Sherbrooke maintains such a registry, but here is a non-exhaustive list of research reports that I found while writing this article:
References